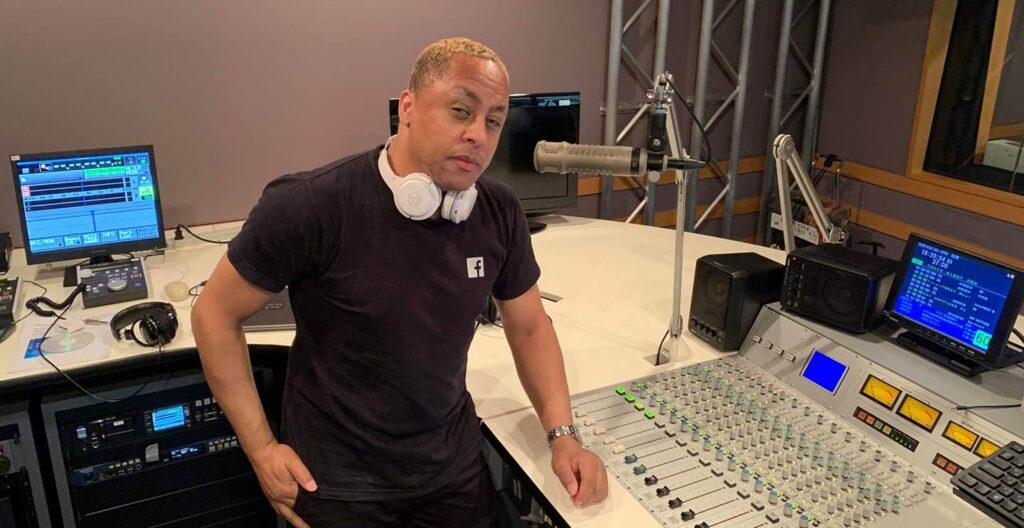 Current Radio Project: Dwayne is the host and radio producer for the popular radio program, Party Radio Japan. It is a syndicated dance mix radio show that broadcasts on Saturdays across Japan.
Chicago born Radio DJ Dwayne Wayne produced an award winning radio show on what was then "99.1FM" in the South Bend Indiana radio market (80 miles east of Chicago) that won broadcast awards for gaining incredible ratings among female listeners between the age of 18 and 34 (prime buying market in American advertising) as noted in the Arbitron reports.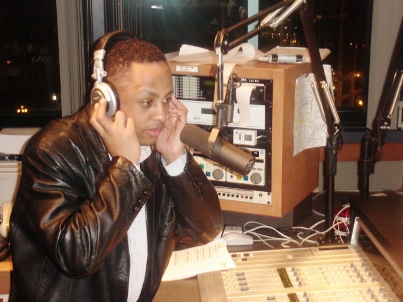 Tokyo-July 6, 2019, Dwayne continues his radio career in Japan with the launch of the new "Party Radio Japan" (PRJ) Dance Mix Radio Show. www.partyradio.jp This initiates a landmark beginning of the first nationally syndicated dance mix radio show in Japan, produced by foreign talent living and working in Tokyo. The show is unique because of its high impact sound combining western radio production standards with a bi-lingual element for Japan listeners. PRJ is the first of 8 products Dwayne plans to introduce to Japan.
Indianapolis-During his career in America Dwayne went on to work for  EmmisCommunications, an American broadcast company owning top 10 market stations like Power 106 in Los Angeles, Q101 in Chicago and Hot 97 in New York. Working out of their world headquarters in Indianapolis, Dwayne Wayne was an on-air DJ talent for what was then "Radio Now 93.1FM".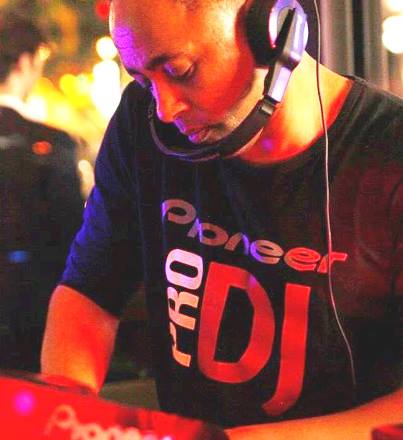 Career
WZZP 102.7 FM | ARIBITRON: SOUTH BEND INDIANA MEDIA MARKET
WLLJ AM 910 | ARIBITRON: SOUTH BEND INDIANA MEDIA MARKET
KBMB 102.5 FM | ARIBITRON: SACRENTO CA MEDIA MARKET
WSMK 99.1 FM-ARIBITRON: SOUTH BEND INDIANA MEDIA MARKET
WNOU 92.3 FM- ARIBITRON: INDIANAPOLIS INDIANA MEDIA MARKET
HM MEDIA-TOKYO BROADCAST MEDIA MARKET
JODW 89.7 FM-TOKYO BROADCAST MEDIA MARKET
Project
The Mixdown | Syndicated Radio show, America
Tokyo Global Party | Syndicated Radio show, Japan
Party Radio Japan | Syndicated Radio show, Japan
Club DJ, Tokyo–Dwayne Wayne is providing DJ music services to a variety of themed and private parties throughout Tokyo. Venues range from private yachts to popular nightclub venues. Dwayne prides himself on giving party people in Tokyo a unique experience with Tokyo's nightlife.
Dwayne mixes popular genres such as EDM, Popular Dance remixes, Hip Hop/R&B, Disco and Retro. He creates special remixes that can only be heard during his live performances.
Private Parties: Dwayne has performed at many private and special events at prestige venues such as Tokyo American Club, Stalleto, Legatos, Park Hyatt, Mercedes Connections and the U.S. Embassy residence campus.
Dwayne has also performed in unique locations like Yachts, cruise ships and roof-top parties. Venues in and around Tokyo include Two Rooms, AGEHA, Feria, Womb, A-Life, Vanity Lounge (V2), Velour's, Two Rooms, R2, Tusk, LE GA, Mixx Lounge, Super Deluxe, Le Baron, XEX, Enoshima Beach, the Peninsula and with DJ Kaori at Shower Lounge Plus. He DJ'd twice at the Facebook's previous office in Roppongi Itchome during a private party.
Today Dwayne retains the largest music library in Japan holding every Billboard charted song between 1949 and today. This is in addition to music in categories such as EDM, Popular Contemporary, Hip Hop R&B and Latin Dance.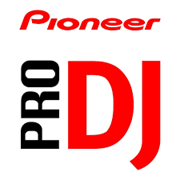 Dwayne's favorite audio equipment to use during live DJ Sets is the Pioneer DJM series, because of its versatility and array of special effects that many DJs tend to ignore. However Dwayne uses every aspect of the Pioneer mixer to experience maximum performance.
---